How to securely use iOS, Android, and other mobile devices.
The recent uptake of mobile devices extends beyond having something to take with you on the road.
This move away from paper is a further sign of the shift towards digital solutions within the government and corporate sectors. It's an effective way to keep in touch, access and share information, and boost productivity.
Some of New Zealand's government departments, for example, are doing away with desktop computers altogether, with all staff "hot-desking" and using powerful tablets from Microsoft, HP, Lenovo, Dell, and others as the basis for workstations.
It's also presenting new issues, many of them relating to security.
Striking the security vs accessibility sweet spot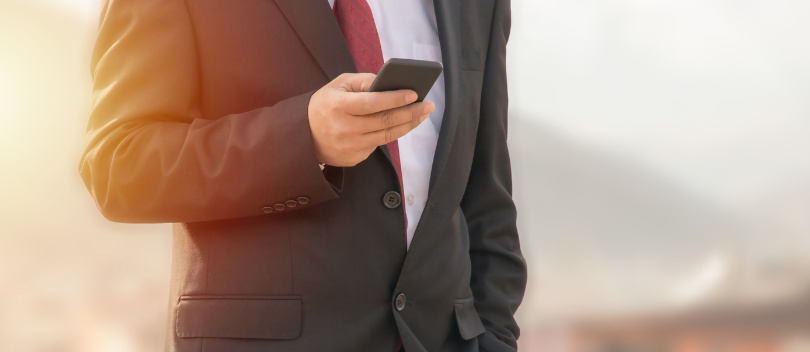 Mobile security has become a much more significant challenge in recent years.
The increased adoption of mobile devices, as well as digital, cloud-based solutions, has seen organisations having to devote a more substantial portion of the IT budget towards data mobilisation.
In turn, the amounts devoted to data security to keep this information safe has also risen.
Did you know?
2016's BYOD & Mobile Security Spotlight Report found that 35% of those surveyed have invested in additional IT resources to manage security incidents (Source).
30% of respondents to that same study said that their budgets for mobile security would increase over the next 12 months.
In the corporate world, high-level network security tools can be used to secure the growing number of mobile access points (many of them potentially unverified and unsecured) that arise when enterprises make volumes of company data accessible via the cloud.
However striking a balance between access and security remains a struggle, especially for many small and medium-sized enterprises (SMEs) attempting to manage this process. For SMEs, there are mobile device management tools available, but for a lot of New Zealand organisations, these can be overkill.
Missing the mark puts your information at risk
Finding the right balance is tough.
Too far one way and a lack of robust security measures mean your information is easily accessible by board members, staff, as well as unauthorised third-parties. Too far the other way and the productivity benefits are lost as security protocols slow things down.
Insecure mobile devices are vulnerable to hacks, attacks, or otherwise being compromised by users with malicious intent. This is particularly true of cases where staff bring their own devices into the workplace, even if it's explicitly forbidden regardless of internal policy.
They are also just as easily lost or misplaced. Imagine the repercussions of leaving a mobile device on the back seat of a taxi, in a cafe, or airport lounge. Either way, you're putting your information at risk.
Did you know?
72% of respondents to the 2016 BYOD & Mobile Security Spotlight Report cited data leakage and loss as their top security concern (Source).
The same report saw 21% saying that mobile devices had been involved in security breaches in the past, including:

20% Data loss or leakage
17% Unauthorised access to corporate data and systems

14% found that it took them more than a month to recover from a mobile security breach.
Ten steps for keeping mobiles and sensitive information, secure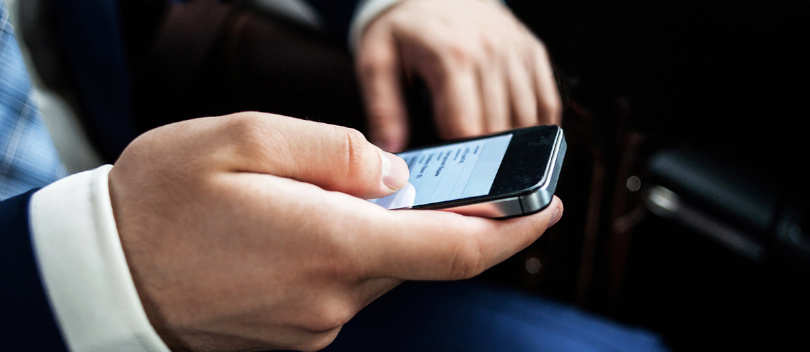 The Privacy Rights Clearinghouse is an organisation that is devoted to protecting privacy.
They have provided some essential suggestions for protecting your mobile and its data:
1. Set up password protection
Password-protect your device – or use another means of authentication – and configure it so that it automatically locks after a set period. All devices should be secured in this manner, even ones at home.
A secure password could buy you time to update account login details in the event your device is lost or stolen. It will also allow you to remotely wipe and revoke access if you use a business platform with these features.
2. Use unique passwords
Use strong, unique passwords and change them regularly.
3. Disable Bluetooth
Turn off Bluetooth when you aren't using it.
If your device is always Bluetooth-discoverable, you expose yourself to added risk.
4. Use trusted security software
It is a common myth that mobile devices are immune to risk, so only use trusted software.
5. Only download apps you trust
39% of those surveyed said that mobile devices had downloaded malware in the past, so beware of downloading unfamiliar apps that may provide unauthorised third-parties with access to your device. To maximise security, only download applications via trusted sources.
6. Install software updates.
Keep up-to-date and ahead of the latest threats by keeping your device's operating system – as well as any apps – up-to-date.
7. Don't blindly click on links
Err on the side of caution when someone messages or emails you a link or attachment. Even if it comes from a trusted source, there is a slight chance their account may have been compromised. If you're unsure, then ask.
8. Avoid public Wi-Fi networks
While they may be a modern convenience and save on your data plan, you should assume that others can see anything you do on an open network.
24% of those surveyed admitted that devices have connected to a malicious Wi-Fi network in the past.
9. Check your privacy settings & permissions
Check your device's privacy and security settings, as well as app permissions. Settings will vary by device and operating system, but keep up to date on security issues related to how your device is configured.
10. Back up important data
The files on your devices are copies of those on your organisation's central repository, so it's essential to keep these backed up for easy access should you lose or misplace your device.
Securely using your mobile device doesn't have to be complicated
Since the outset, Stellar's focus has been on the security of data in the cloud while it's being transmitted to or from a given device. This is the point where most information is intercepted and a significant weakness in many of today's solutions.
To circumvent this threat, the team identified the need for a central business platform that features multi-level security protocols and unique, industry-leading Ghost File software encryption technology.
The ability to ensure files and information is invisible without the platform, almost impossible to hack, and impossible to read provides peace of mind for organisations to operate with confidence.
As for the device itself? The ability to instantly revoke access ensures that while the increased use of mobile devices is inevitable, a breach or loss of information doesn't have to be.
Related Articles: