How to achieve clarity across your teams at a time when productivity, efficiency, and sales are paramount.
Few working relationships are as closely tied as sales and marketing.
Whether back at the office, on the shop floor, or giving a presentation to a prospective client two cities over, sales and marketing teams rely on one another to achieve success. They're agile. They're reactive. They're also able to make adjustments on the fly with access to the latest facts, figures, and data…
…or, so they should. Achieving effective communication between your teams and clarity across materials is difficult on any given day. Throw in a global pandemic, a shift in operations, and the pressure of survivability relying on meeting sales goals, and it's little wonder staying on the same page is tough.
Clarity? It isn't always guaranteed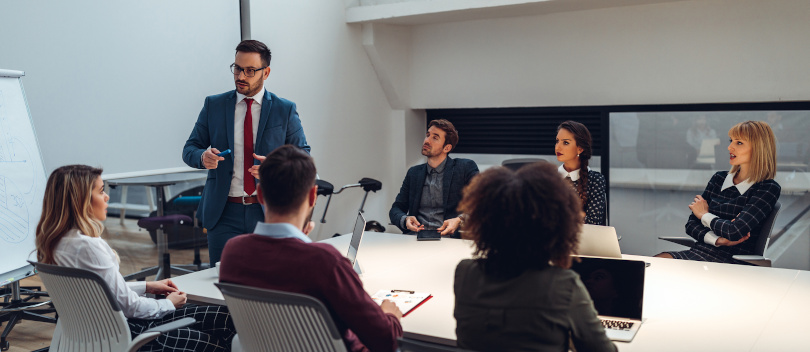 In a perfect world, your marketing and sales teams would operate in perfect harmony.
If you've been around as long as we have, you'll know reality is rarely so kind. Most modern organisations, enterprises, nonprofits, and even boards are a mess of moving pieces. The more pieces in play, the more likely they are to come tumbling down at the slightest hiccup. The flow-on effect can be devastating.
The relationship between sales and marketing is cyclical. It's an important yet fragile relationship. Marketing teams invest time and money developing the message, but it isn't created in a vacuum.
Sales teams and their first-hand experience inform these decisions. How effective is the material when delivered to potential clients? What about their reactions to pricing, or packages?
Sales teams are just as reliant on marketing, requiring instant access to the most up-to-date material, pricing, and presentations in order to do their jobs effectively. It's a difficult thing to do when emails are left sitting unread in inboxes, important updates go missing, or outdated material persists on devices lacking vital updates that should have been pushed out company-wide.
Long-term survivability relies on effective sales and marketing
Making and closing sales is a tough gig. It involves putting your best foot forward. If your teams can't tell their left from right or, in this case, their latest version from an outdated draft, then you're setting them up for failure. It's as simple as that.
As we've explored in the past, breakdowns in visibility and communication aren't uncommon. They can happen anywhere, at any time. Yet it's often during times of crisis that these issues are thrown into stark relief, affecting visibility and robbing your organisation of control when it needs it the most.
How are you meant to operate with confidence if you can't be sure whether sales teams have access to the latest messaging and material? Or that your marketing team is making informed decisions without the latest facts or figures?
Now more than ever, effective management of your teams is vital to long-term survival.
Managing your teams, made easy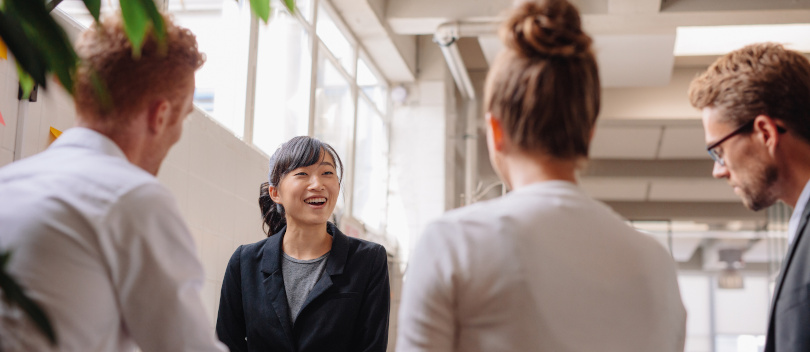 We've learned a lot over the years in managing our own teams here at Stellar. Our greatest successes have always come about when we've been able to combine the right people with the right technology in order to ensure they have the clarity, control, and visibility to do their jobs effectively.
Here's what we've learned:
Increase visibility and communication through regular catch-ups, scheduled meetings, and follow-ups. If something isn't clear? Ask!
Clearly label updated revisions so that it's easy to see at a glance which version is the most current.
Regularly "clear house" to ensure outdated documents, information, and marketing material is removed from repositories to avoid any potential for confusion.
Avoid splitting communications across multiple, haphazard distribution channels like Dropbox, email, and physical paper copies. The more channels you use, the more likely it is that something will be missed or forgotten.
Consolidate your information, instructions, and resources into one easy-to-manage business platform to ensure instant, secure access to everything your teams need no matter where they are or what device they're using.