Why cybersecurity shortcuts are causing spikes in data breaches and what your organisation can do to ensure it doesn't end up as just another statistic.
As COVID-19 case numbers continue to surge in countries across the globe, recent reports suggest the business world is seeing a similarly sharp rise in the number of data breaches, hacks, and cyber attacks.
A recent study conducted by Atlasvpn found that large-scale data breaches increased by a massive 273% between January and March this year when compared with the same period last year. Over 8.4 billion documents were leaked over the course of just three months.
The problem is, that number is still rising.
Confusion leads to cybersecurity chaos
Looking back, it's easy to see why.
Cybercriminals have capitalized on the ensuing chaos caused by the emergence of COVID-19, and the resulting – and sudden – shift to the largely uncharted territory of mass remote working initiatives.
More people than ever before are working remotely. In many cases they're also operating in an unsecured home environment, over a public network, using personal devices and consumer grade software solutions that may not boast the security required to keep data safe.
Where security experts see the countless flaws in this setup, cyber criminals see opportunities.
It just so happens many New Zealand organisations just…don't see a problem.
Complacency is a (data) killer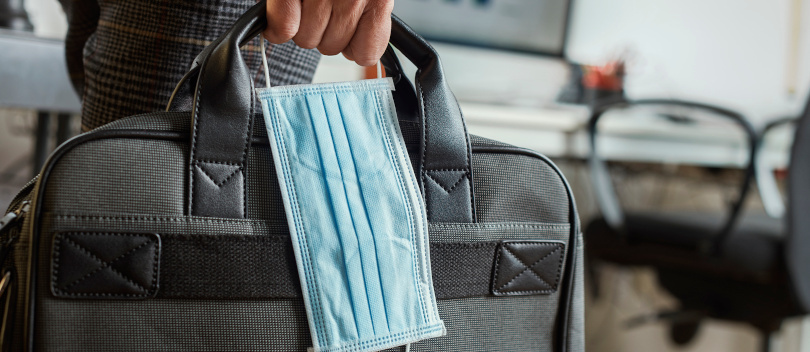 Confusion may have sparked this cybersecurity fire, but it's complacency that's fueling it.
Only 22% of Kiwis are worried about a security breach while working remotely. That's according to new research just released by Unisys. Statistics like these are great news opportunistic cyber attackers, hackers, and unscrupulous third parties.
It's complacency that has resulted in such a staggering increase in cyber attacks in the wake of COVID-19. VMware reports Ransomware attacks are up 90%. Destructive attacks, up 102%. Island Hopping? Up 33%.
Boards. Businesses. Nonprofits. Even the Healthcare industry isn't immune. The U.S Department of Health and Human Services (HHS) has reported a 50% increase in data breaches between February and May. Meanwhile the World Health Organisation (WHO) reports a five-fold increase in cyber attacks.
Related Articles:
Cyber attacks are nothing new. Neither is working remotely. We should know! As a collaborative platform provider from one of the remotest corners of the globe we've been helping organisations connect, collaborate, and distribute across the world for years.
What is new is the sheer volume of people from CEOs and CIOs through to secretaries and staff who now find themselves working remotely on short notice. Including many who up until recently may have still laughed off the idea of ever going digital. Such is the appeal of paper, it seems!
The result is cybersecurity chaos. Security shortcuts. Off-the-shelf software solutions. Unsecure network connections. In the past a personal data breach may have been limited to someone losing access to their Facebook account or files in a corrupted folder.
It's a scarier proposition when you consider they're now using these devices to access confidential data, information, and documents. It's putting your organisation's data and its long-term survivability at risk.
Secure your organisation's future, simply
If you're yet to take stock of remote working setups, now's the time to do so.
Data breaches can prove costly. Shannon Williams from bizEDGE writes that:
"Using a conservative downtime cost of US$10,000 a day, it is estimated that ransomware attacks have cost New Zealand organisations US$25.9m this year."
Staying secure in this uncertain era involves new policies, procedures, and secure digital solutions. Now is the perfect time to take a deep breath and take stock of your organisation's setup to ensure you're taking a methodical approach that puts security first.
Review procedures around personal devices, keep staff up-to-date on the latest security threats, and consider switching to a secure platform that allows teams to create, collaborate, and share documents while administrators retain control and visibility to ensure peace of mind in these uncertain times.